Caesarstone has consistently been at the forefront of innovation in the industry. Whether it's developing new technologies and production processes that allow them to create breakthrough designs, or working with the world's leading designers to generate new concepts, Caesarstone has a passion for innovation that is unmatched in this field. They have created different textures, different finishes and radical new designs. They simply provide the tools for you to put your unique stamp on any room, and create an interior that is strikingly different than any other. Learn more about Caesarstone here.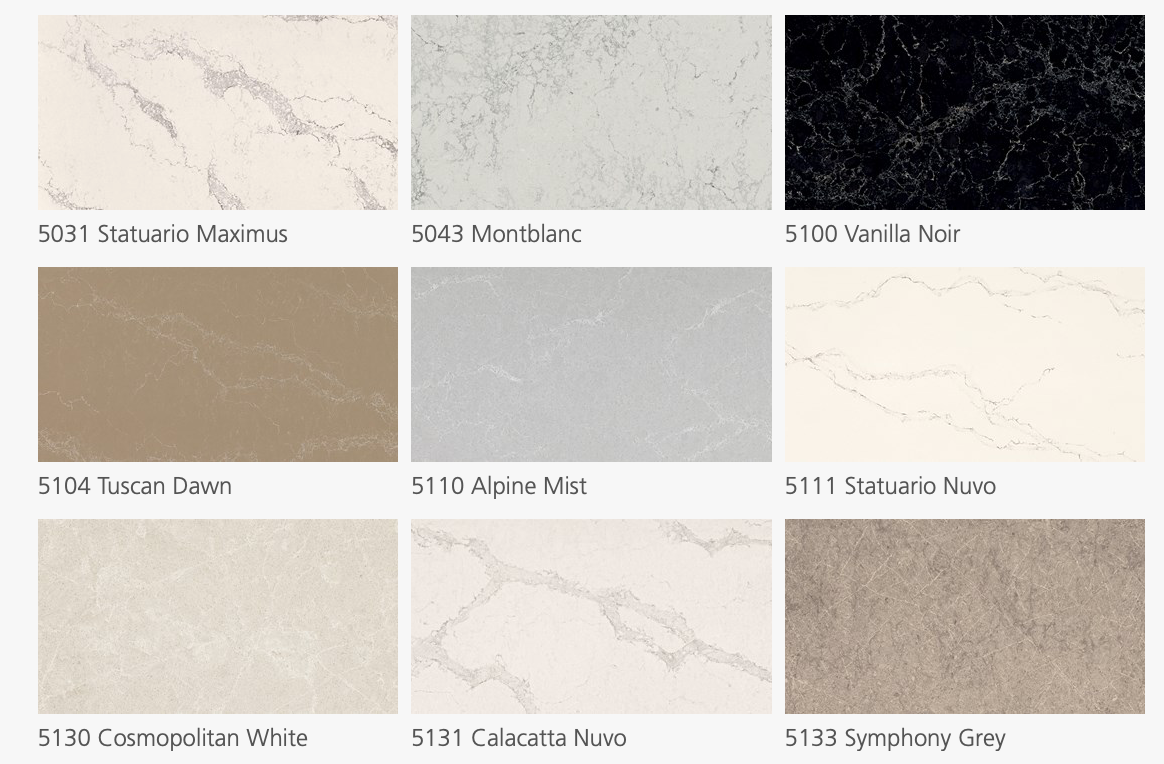 Inspired by some of the world's most beautiful natural stones, Caesarstone's Supernatural collection represents the newest addition to our range. Using cutting-edge technology, these earthy tones and delicate veins are infused with intricacies and textures. The new Supernatural designs adorn any interior – from traditional through contemporary and modern designs, maintaining all the advantages and timeless qualities of Caesarstone.
This classic, multi-colour collection ranges from salt-and-pepper motifs to vivid colour blends, ideal for a variety of residential and commercial applications. Classico colours are available in three different finishes: Polished, Honed, and Viento.
The semi-precious stones collection. The Concetto collection contains individually cut and bound semi-precious stones in elegant hand-made surfaces. Featuring unique colors and translucent surfaces, Concetto will enhance the design of any luxurious interior.