TORLYS has been creating innovative products and technologies since it was founded in 1988. Starting off as a pioneer in floating floors, they now have numerous one-of-a-kind TORLYS products including our 2018 RigidWoodTM and CorkPlusTM BLUE innovations brought to you by the TORLYS Innovation Lab. Learn more about TORLYS here.
CorkWood & Smart Cork Flooring
You've never had floors like this before. There are so many reasons to feel good about TORLYS Cork. TORLYS Smart Cork floors really do have it all. They look and feel great, plus they're a renewable resource and natural insulator, making them an ideal choice.
EverWood™, EverTile™ & RigidWood™ Vinyl Flooring
Luxury vinyl flooring perfect for your modern home. Our precision-crafted luxury vinyl floors are waterproof, warm, quiet, and easy to maintain. EverWood™ features the longest and widest planks in its class with realistic wood visuals and textures. EverTile™ is the floor that has it all: the on-trend appearance of ceramic and stone, warmth, and durability. RigidWood™ offers a quiet, solid surface with zero peaking, gapping, or cupping thanks to its unique construction.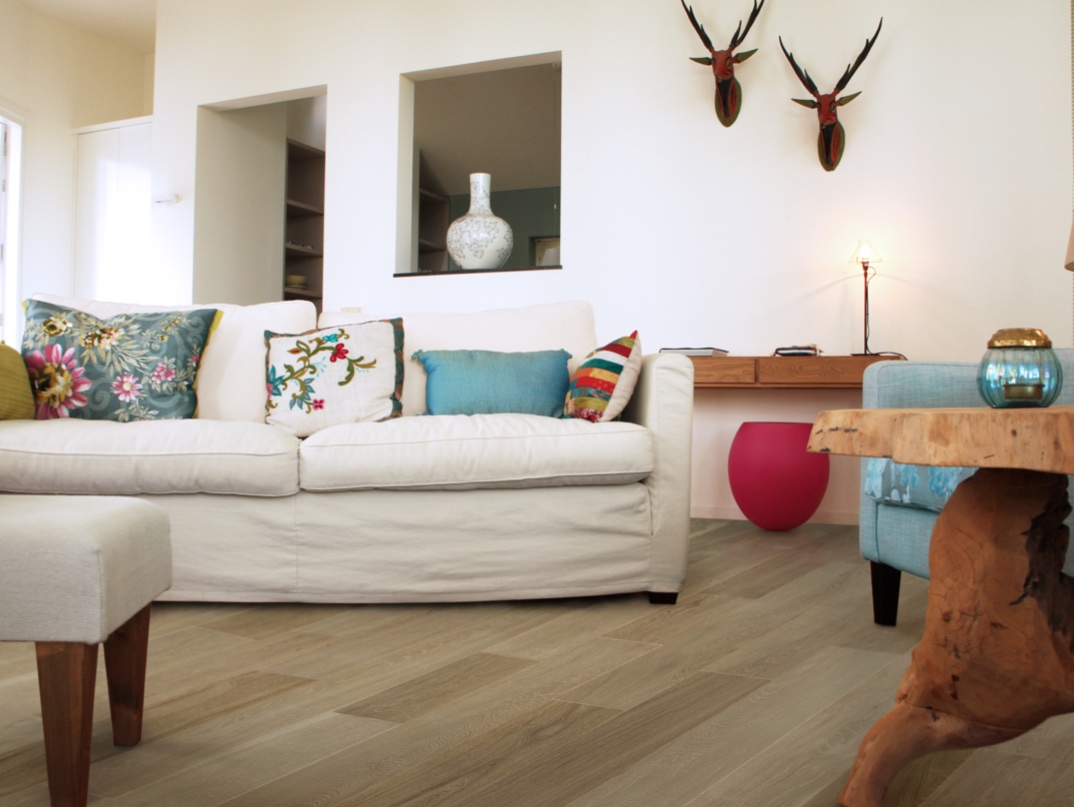 The brilliant look of a TORLYS Smart Hardwood floor is matched by its intelligent design. A new TORLYS hardwood floor captures the beauty of natural wood and is gap, cup and dent resistant. Choosing a TORLYS Smart Hardwood floor is an environmentally responsible decision. Unlike traditional solid hardwood, our Smart Hardwood floors have a minimal impact on the environment. In our Smart Hardwood collections, you'll find everything from classic elegance to today's most popular trends in the latest colours and textures.
Designed to stand up to real life and look good doing it. Worry less about what life throws at you. TORLYS Smart Laminate's exceptionally durable material is designed to withstand an active household while being virtually indistinguishable from hardwood – for a fraction of the price. Choose TORLYS Smart Laminate floors for transition-free*, seamless flooring throughout long hallways or doorways without any speed bumps to slow you down.
Luxury flooring meets unbridled imagination. TORLYS Smart Leather floors look and feel extravagant. Made from 100% recycled leather, the stylish planks and sophisticated tiles are a centrepiece of their own. With one look, TORLYS Smart Leather floors will inspire you to create a truly unique space.